Just Desserts
French Silk
Recipe By :GrandMa Crawford
2 ounces baking chocolate squares — squares
1/3 cup semi-sweet chocolate chips
2/3 cup butter
1 cup sugar
3 medium eggs
1 teaspoon vanilla
1 9″ graham cracker crumb pie crust
Melt chocolate squares and chips together in a double boiler.
Beat butter and sugar until fluffy. Add eggs one at a time, beat well.
Mix chocolate and vanilla into mixture.
Pour into graham cracker crust and chill 2-3 hours.
Description:"GrandMa Crawford's Special Recipe"
Source:"MissBeHavinsHaven.com"
Copyright:"1965″
– – – – – – – – – – – – – – – – – – –
Madagascar Bourbon Ice Cream
Recipe By : Sam's Seafood Grill
2 1/3 cups whole milk
2 1/3 cups heavy cream
1 whole vanilla bean — fresh
3 large eggs
4 large egg yolk
1 1/8 cups sugar
2 teaspoons Madagascar Vanilla Bourbon
In a medium saucepan set over medium-low heat, whisk together the milk, cream, half of the sugar, salt and the scraped vanilla bean (including the pod). Bring the mixture just to a boil.
While the milk/cream mixture is heating, combine the yolks and remaining sugar in a medium bowl. Using a hand mixer on low speed or whisk, beat until mixture is pale and thick.
Once the milk/cream mixture has come to a slight boil, whisk about 1/3 of the hot mixture into the yolk/sugar mixture. Add another 1/3 of the mixture, then return the combined mixture to the saucepan. Using a wooden spoon, stir the mixture constantly over low heat until it thickens slightly and coats the back of the spoon. This mixture must NOT boil or the yolks will overcook – the process should only take a few minutes.
Pour the mixture through a fine mesh strainer (discard the vanilla pod) and bring to room temperature. Stir in the vanilla extract. Cover and refrigerate 1 to 2 hours, or overnight.
Turn on the Cuisinart® ice cream maker; pour the mixture into the frozen freezer bowl and let mix until thickened, about 20 minutes. The ice cream will have a soft, creamy texture. If a firmer consistency is desired, transfer the ice cream to an airtight container and place in freezer for about 2 hours. Remove from freezer about 15 minutes before serving.
– – – – – – – – – – – – – – – – – – –
Sam's Seafood Grill Key Lime Pie ©
Recipe By :Sam's Seafood Grill 1986 ®
4 large egg yolks
14 ounces sweet condensed milk
1/2 cup Key or Persian lime juice
1/2 teaspoon cream of tartar
1 9″ graham cracker crust
6 ounces Whipped Heavy Cream
3 slices lime — very thin
Anyone can make this great pie. Preheat oven to 325 degrees.
With an electric mixer, beat the egg yolks on high speed until thick and light in color.Turn off mixer and add the condensed milk, Mix on low speed. Still on low speed, add half the lime juice,cream of tartar and then the remaining lime juice. Mix until blended.
Pour into prepared crust and bake for 10 to 15 minutes or until the center is firm and dry to the touch.
Freeze for at least 2 hours. Then transfer to fridge until chilled throughly.
Top each slice of pie with a large dollup of whipped cream.
Garnish top of pie with 3 thin slices of lime cut in half, leaving one part of the peel attached and then twisted the opposite direction.
Source:"Miss BeHavin's Haven"
Copyright:"1986″
Serving Ideas : try subbing 1/2 cup creme fraiche and 3c of condensed milk and adding 1 T of lime zest.
NOTES : try adding 8 ounces beaten until creamy, cream cheese.
– – – – – – – – – – – – – – – – – – –
Tortuga Rum Pinapple Praline Cake
Recipe By :Bayou Sam's Cajun Grill
1 1/2 cups sugar
1 1/2 teaspoons baking soda
2 cups flour
1/2 cup vegetable oil
1/2 teaspoon salt
2 large eggs
20 ounces crushed pineapple — undrained
Topping:
1 stick butter
2/3 cup evaporated milk
1 1/4 cups sugar
1 teaspoon vanilla
1 cup chopped pecans
1 1/2 tablespoons Tortoga Rum Liquer
Mix first 7 ingredients and pour into ungreased 9X13 pan. Bake at 350 for 25-30 minutes until firm. Do not overbake.
Mix topping ingredients; butter, milk and sugar in a small sauce pan. Bring to a boil. Add rum liquer and continue to boil 4 minutes. Remove from heat. Add vanilla and nuts. Cool thoroughly and spread on completely cooled cake.
Source:"MissBeHavinsHaven.com"
Copyright:"2001″
– – – – – – – – – – – – – – – – – – –
Pecan Balls
Recipe By :Sam's Chop House
2 1/2 cups pecans — toasted and chopped
1 cup graham cracker — crushed
1 cup brown sugar — packed
1/2 teaspoon salt
2 tablespoons maple syrup
1/4 cup bourbon, spiced rum, brandy
1 teaspoon vanilla
7 ounces dark chocolate bark
1 teaspoon sea salt
Combine first four ingredients in large bowl. Add maple syrup, bourbon, and vanilla. Use your hands to make sure all the ingredients are mixed thoroughly.
Form balls by scooping a tablespoon size amount of mixture and rolling in hands to form balls. Place balls on cookie sheet lined with parchment paper.
Tip: After all balls are made, roll balls again with slightly water damped hands. This will make balls smooth before dipping in chocolate.
Place balls on cookie sheet in freezer for 2 hrs.
Melt chocolate bark in a double boiler or microwave per directions on package.
Dip frozen balls into chocolate, then place on the parchment paper lined cookie sheet.
Optional: Sprinkle a few grains of course sea salt on balls before the chocolate sets.
These freeze well. Take out of freezer and let sit for 15 minutes. They are also good frozen!
Source:"MissBeHavinsHaven.com"
Copyright:"2012″
– – – – – – – – – – – – – – – – – – –
Cocktails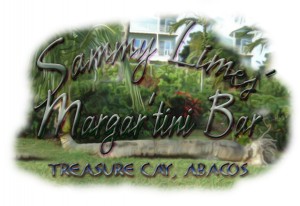 D'z Cruzin' Island Breeze
1 ounce Cruzan Mango Rum
1 ounce Cruzan Coconut Rum
1 ounce Black Cherry Rum
1 ounce Grand Marnier
3 ounces orange juice, fresh squeezed
1 ounce cherry snow cone syrup
2 medium Bing Cherries
1 slice blood orange
Ice up old fashion glass.
Mix all ingredients, shake well. Pour up.
Garnish with Bing cherry and slice of blood orange.
Son Flamenco Pink Navel Margarita
Servings: 4
3 1/2 ounces Cesar Monterrey Anejo Reserva
2 ounces Cointreau
3 1/2 ounces Cara Cara Pink Navel Orange, juice and pulp from
2 ounces "The Valley" Texas Valley Lemon, juice and pulp from
1 drop Pernod's Absinthe
4 dashes Peychaud's Bitters
1 tablespoon Dead Sea Pink Salt, rough ground
8 large red chili skewered spanish queens
Mix all liquids in shaker of ice, shake well and let stand to chill.
Pour up in pink salt glass with double red chili olives to garnish.
Rum Ramsey
1 3/4 ounces Havana Club light rum
1/4 ounce bourbon
1/4 ounce lime juice, fresh squeezed
1/4 teaspoon sugar
2 dashes Peychaud Bitters
Stir in mixing glass with ice & strain. Serve straight up.
Hibiscus Lowball
DAY AHEAD PLANNING NEEDED
2 ounces Malibu Coconut Rum
2 ounces hibiscus syrup, to follow
1/2 ounce mexican lime juice
garnish mexican lime peel swirl
1 dash Peychaud's Bitters
Hibiscus Syrup
1 quart water
1 cup hibiscus flowers
2/3 cup sugar
3 tablespoons ginger, grated
Mix all, stir well in ice. Serve on the rocks in rocks glass.
Garnish with lime peel swirl.
Hibiscus Syrup
Bring ingredients to a boil, then remove from heat, and let the mixture sit overnight.
Strain into an airtight container. Allow to cool. Garnish with lime.
Necromancer
3/4 ounce Absinthe
3/4 ounce Lillet Blanc
3/4 ounce St. Germain Liqueur
3/4 ounce lemon juice
2 dashes Hendricks Gin
Garnish Lemon Twist
Add all the ingredients to a shaker and fill with ice. Shake, and strain into a coupe glass. Garnish with a lemon twist.