©2022
If possible, use flat no-cook lasagna noodles: They look and taste more like homemade than the curly kind.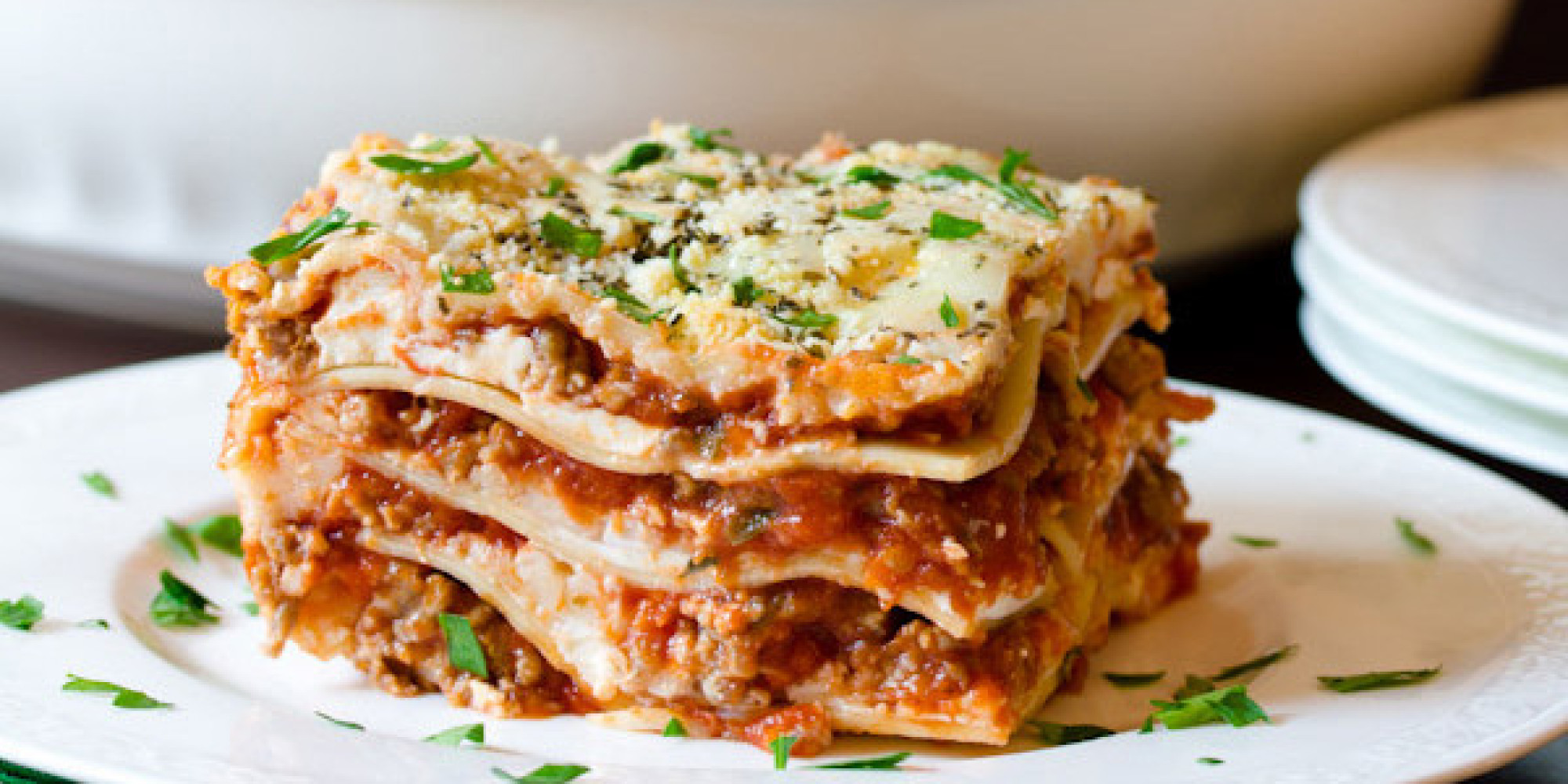 Prep Time35 mins
Cook Time1 hr
Total Time1 hr 35 mins
2 8-ounce packages sliced crimini (baby bella) mushrooms
1 large onion, chopped (about 2 cups)
2 tablespoons dried Italian seasoning blend
1 pound hot Italian sausages, casings removed
4 2/3 cups marinara sauce (from two 26-ounce jars)
1 9-ounce package no-cook lasagna noodles
1 15-ounce container ricotta cheese
2 8-ounce bags Italian blend grated cheese (4 cups)
2
Heat oil in heavy large pot over high heat.
3
Add mushrooms, onion, and seasoning blend; sauté until vegetables begin to soften, about 6 minutes.
4
Add sausage and sauté until brown and cooked through, breaking up with back of spoon, about 5 minutes.
6
Add wine; cook until almost all liquid evaporates, scraping up browned bits, about 2 minutes. Set aside.
7
Spread 2/3 cup marinara sauce over bottom of 13x9x2-inch baking dish.
8
Place noodles (about 4) over sauce, forming 1 layer (noodles may overlap slightly).
9
Spread 1 cup sauce over noodles.
10
Top with 1/3 of ricotta, then 1 cup grated cheese.
11
Spoon 1/3 of sausage mixture over.
12
Repeat 2 more times with noodles, sauce, ricotta, grated cheese, and sausage mixture.
13
Cover with 4 more noodles.
14
Spoon remaining 1 cup sauce over; sprinkle remaining 1 cup grated cheese over.
15
Cover with foil, tenting in center to prevent cheese from touching foil.
17
Bake until bubbling at edges and cheese is browned, about 10 minutes longer.