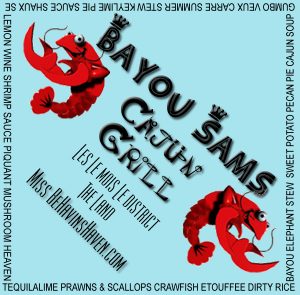 ©2010
"a perfect accompaniment for most Cajun or Creole dishes. crisp, creamy and packed with flavor, you'll never look at grits the same way again!"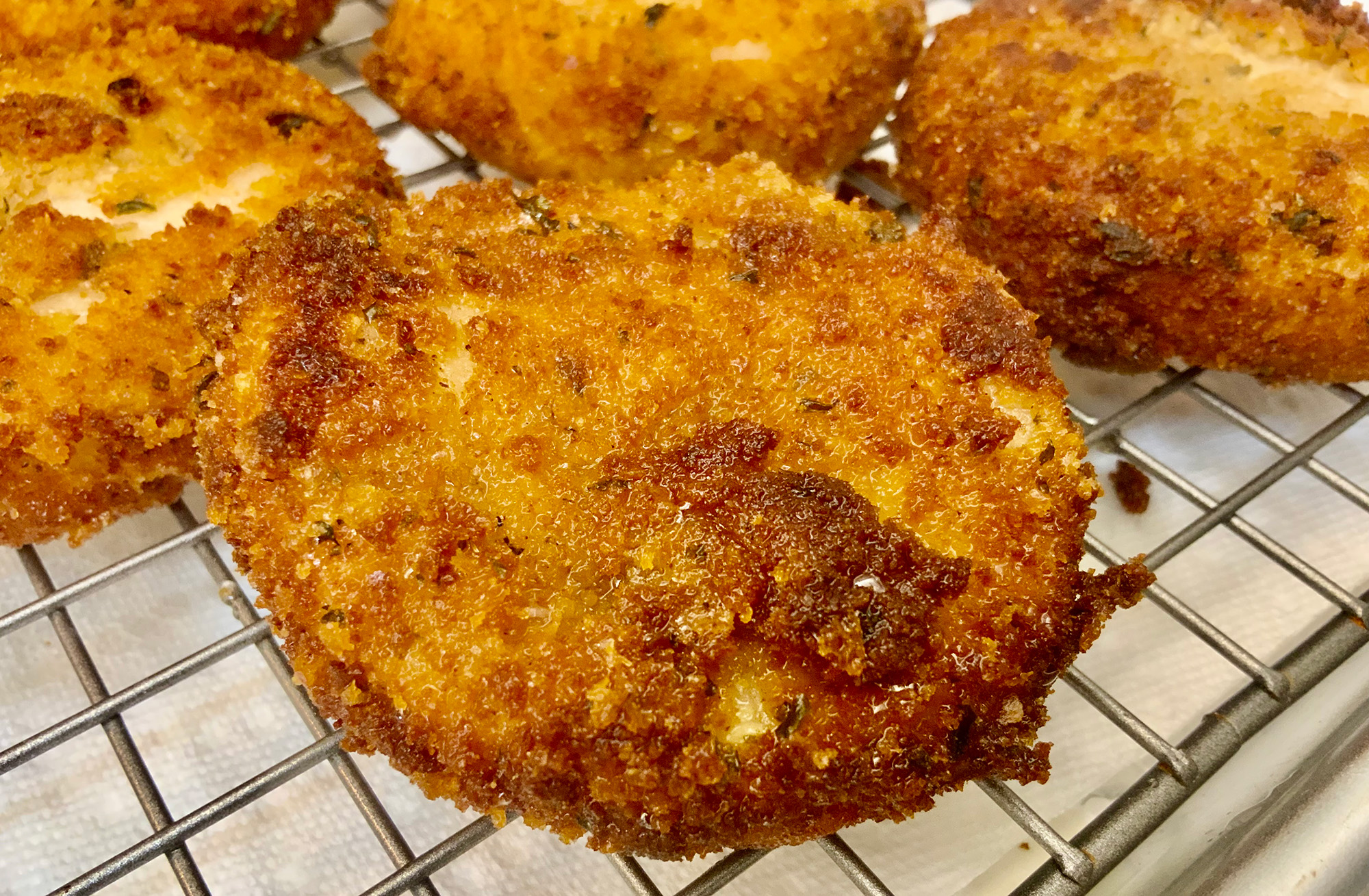 Prep Time4 hrs
Cook Time20 mins
Total Time4 hrs 20 mins
2
tsp
garlic infused olive oil
3
Bermuda onions, sliced, including light green part
Bermuda, Green or Spring
GRITS
1
tbsp
Chicken Bouillon Granules
1
tbsp
Ranch Dressing and Seasoning Mix
1
cup
Bob's Red Mill - Creamy White Corn Grits
⅓
cup
Gruyere Cheese, grated fine
⅓
cup
Aged White Cheddar Cheese, grated fine
CAKES
1
cup
Panko Bread Crumbs, smashed slightly
½
cup
Garlic Herb Bread Crumbs
¼
cup
duck fat, for frying
1 ½
cups
lard, for frying
½
cup
scallions, for garnish
EASY TO COOK GRITS A DAY OR TWO BEFORE AND KEPT WRAPPED IN CLEAR WRAP
1
Heat duck fat and olive oil in a small skillet until shimmering, medium high. Add green onions and Triple Blast, sauté until caramelizing. Remove and drain, reserving fat for another project.
2
Heat water in 3 qt pan until rapid boil. Add bouillon and ranch seasoning, whisk to combine. Slowly stir in grits. Slow whisk until smooth and simmering. Add add green onions then half&half and buttermilk, combine well. Reduce heat and simmer until thicker than you think it should be… 10 minutes, stirring often.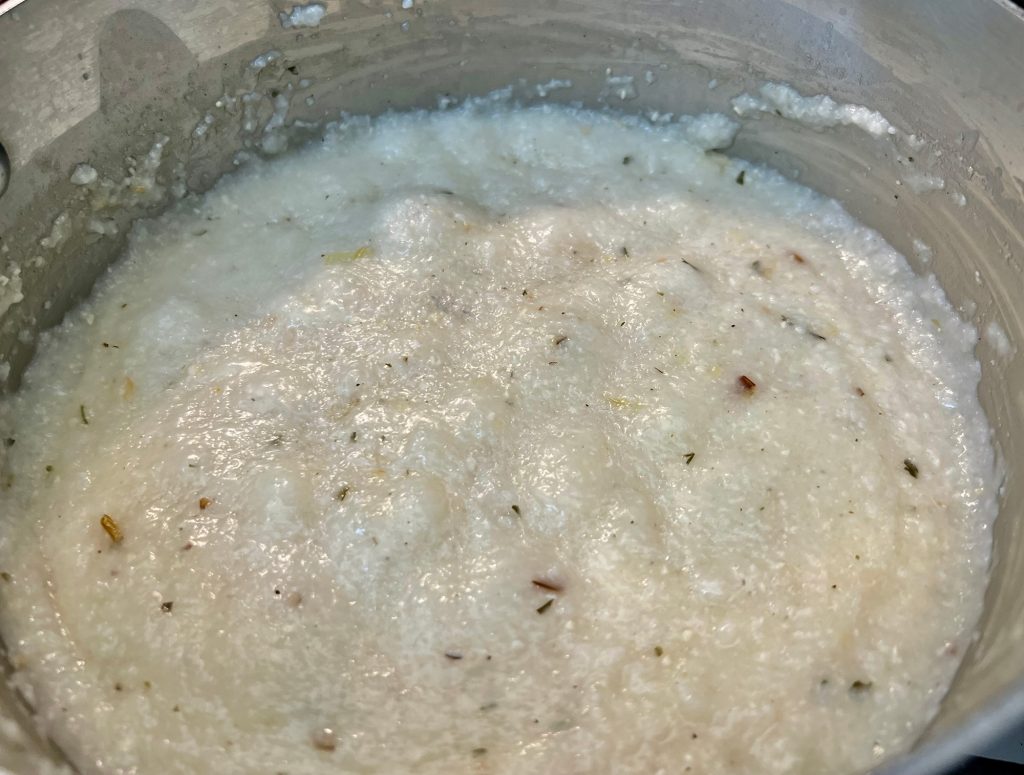 3
Once thickened nicely, remove from heat and fold in cheeses until fully incorporated. Let rest off heat 10 minutes.
4
Line a quarter sheet pan with parchment paper.
5
Pour out grits onto paper keeping about 1/2" thick. (The entire sheet pan won't be covered)[ADJUST PORTIONS TO FILL QUARTER SHEET PAN…TRY 1 1/4 grits, 4 c water]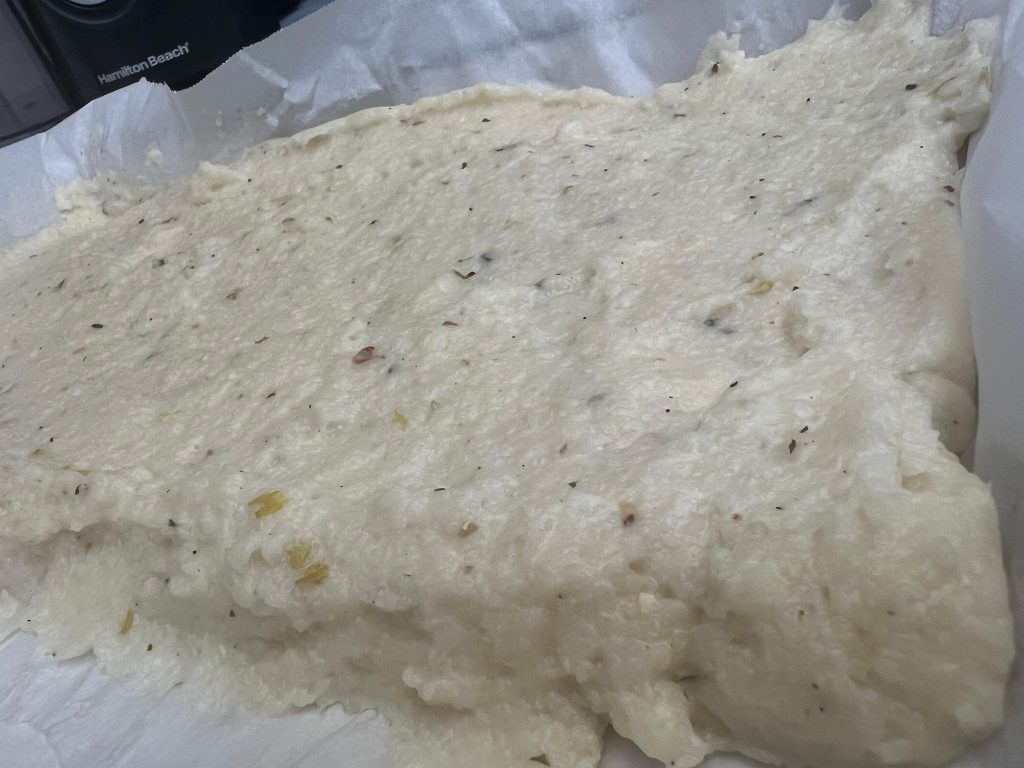 6
Place in refrigerator for 4-24 hours until setup completely and well chilled. DO NOT SNEEK A SNACK!
7
In three separate dishes, place flour and triple blast in one, place whisked egg in the next and breadcrumbs in the last.
8
Heat fats in large skillet to 350*
9
Using 2 1/2" biscuit or cookie cutter, cut out chilled grits. Should be about 8, 1/2" thick rounds. (thicker is not better here)
10
> First coat rounds in flour, shake off excess.
> Next coat with egg, let excess drip off.
> Finish with bread crumbs, lightly pressing crumbs into rounds.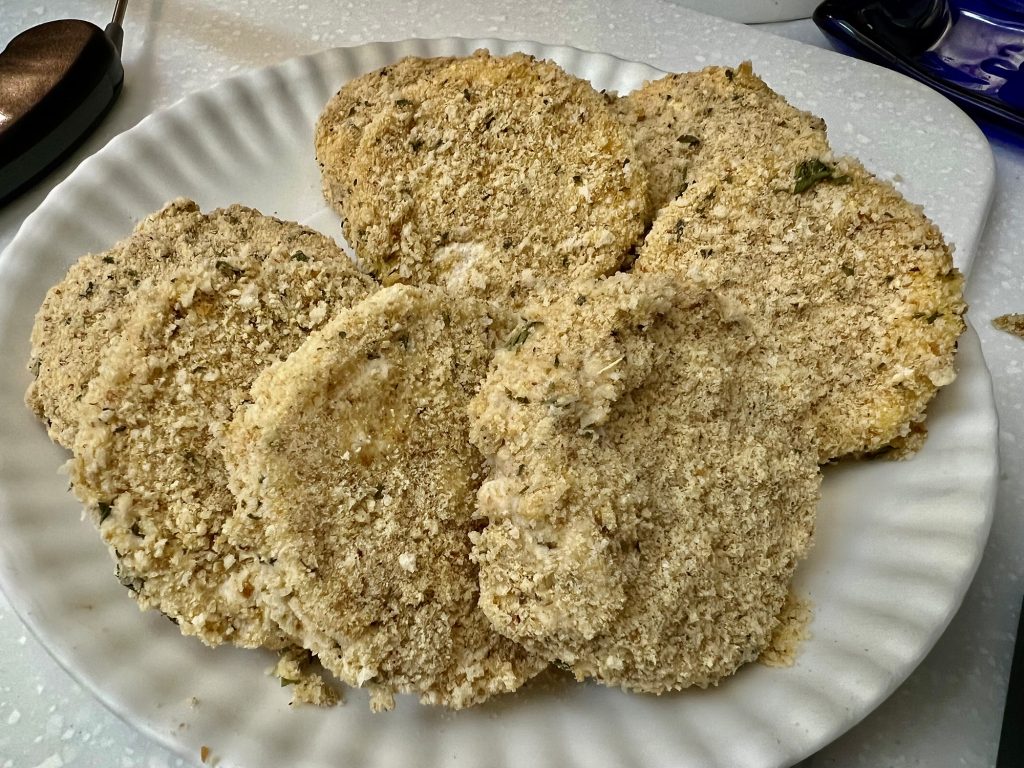 11
Fry a couple minutes a side until golden brown.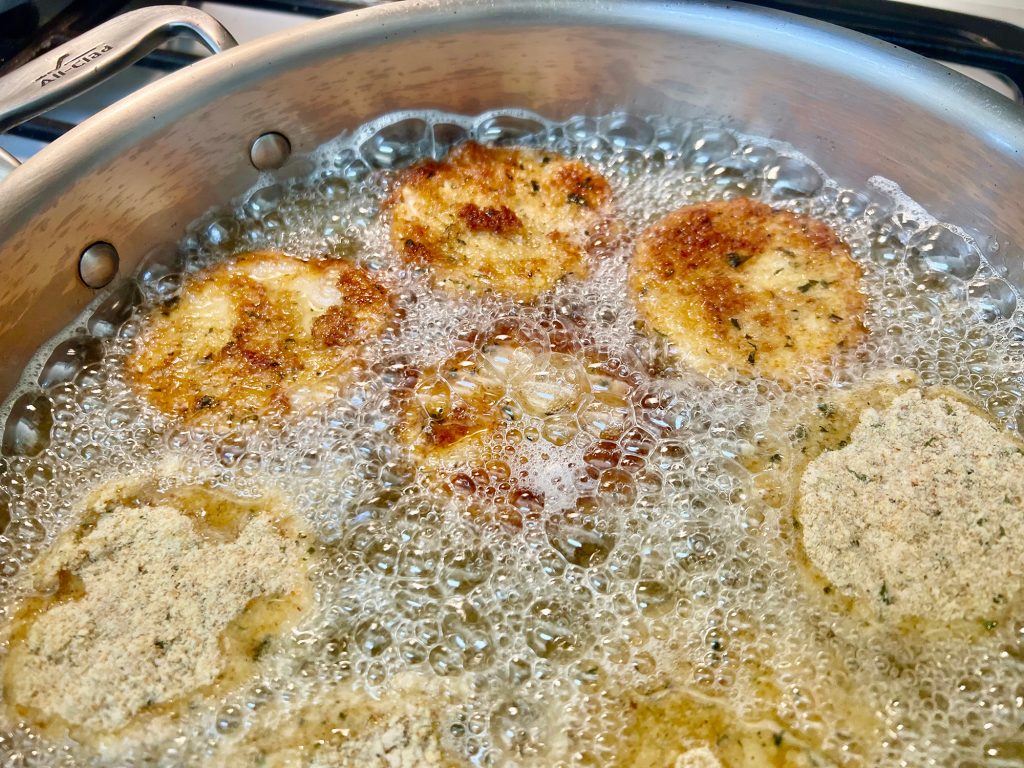 12
Place on cooling rack and keep warm until serving.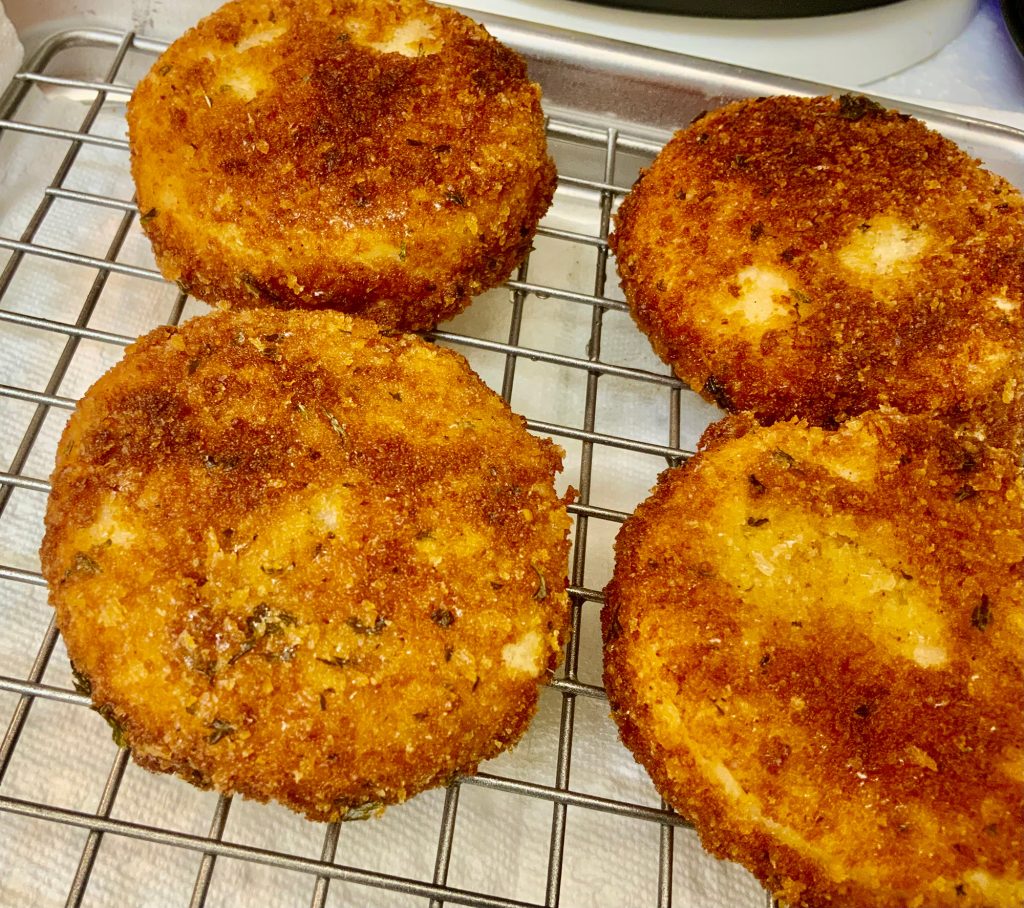 13
Garnish with scallions at serving.
14
Black River Bend Grit Cake, Mer Rouge Creole Pork Roast, Sweet Fire Appetizer