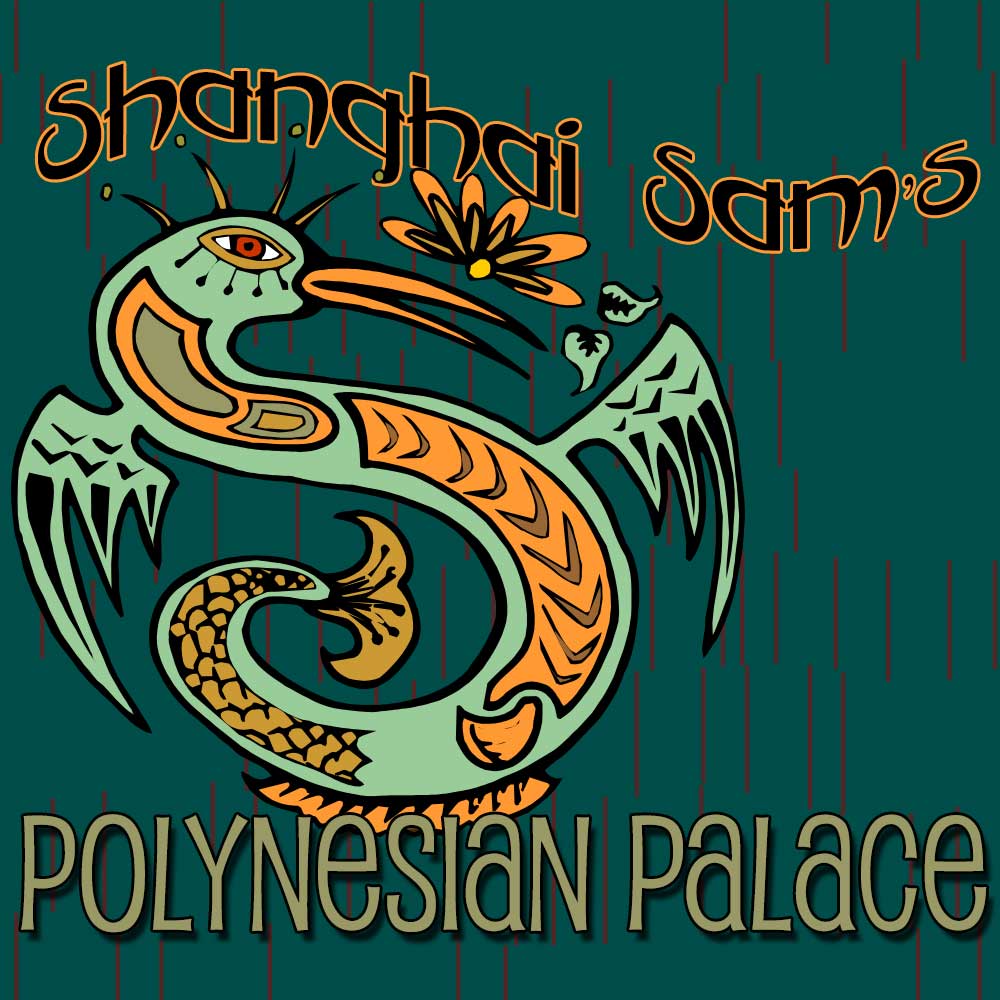 ©2023
"a terrific main dish or heavy appetizer, this will have your next party doing a hula dance for more"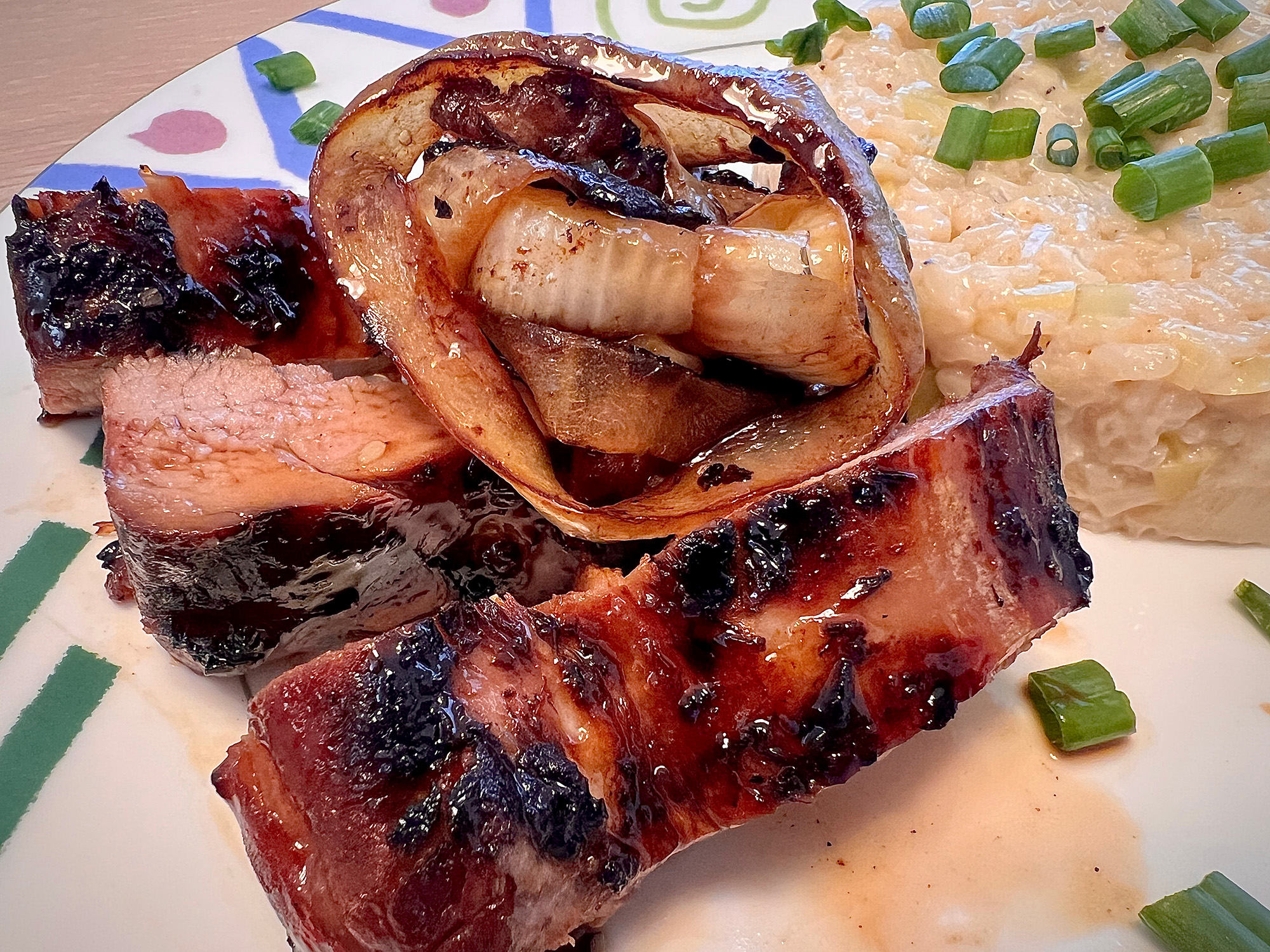 Prep Time1 day 18 hrs 20 mins
Cook Time15 mins
Total Time1 day 18 hrs 35 mins
2
1 1/2 lb Pork Tenderloins, trimmed and butterflied
1
cup
Dark Brown Sugar, packed
1
cup
+ 1/4 cup Fresh Pineapple Juice
1/4 cup for grilling onions
4
cloves Garlic, grated fine
1
tbsp
Fresh Ginger, grated fine
1
medium Texas 1015 Onion, sliced thick
⅓
cup
scallions, for garnish
1
Bring trimmed and butterflied tenderloins to almost room temp. Place in 2-gallon seal-able bag, along with the onion slices broke into rings, discard the core.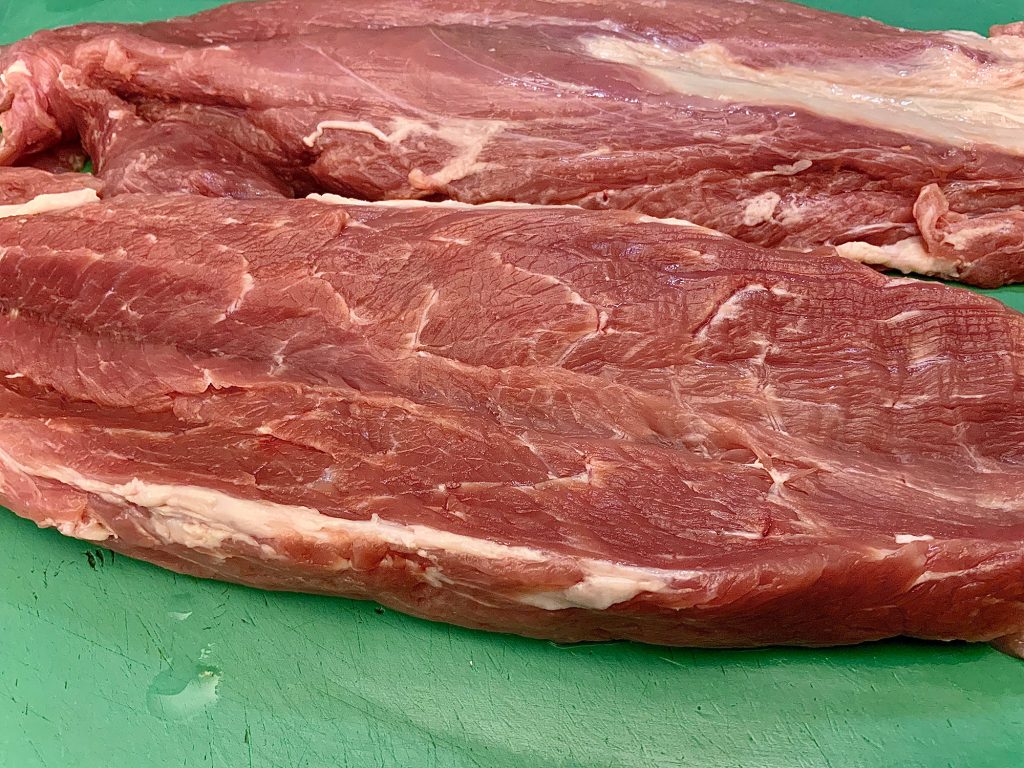 2
In a medium-sized mixing bowl, combine the soy sauce, brown sugar, pineapple juice, garlic, and ginger. Mix until the sugar dissolves.
3
Pour the marinade in with the tenderloins and onion rings, press the air out of the bag, and seal. Place bag in casserole dish. Let stand 30 minutes. Move to the refrigerator. Marinate 24-48 hours, flipping bag a few times.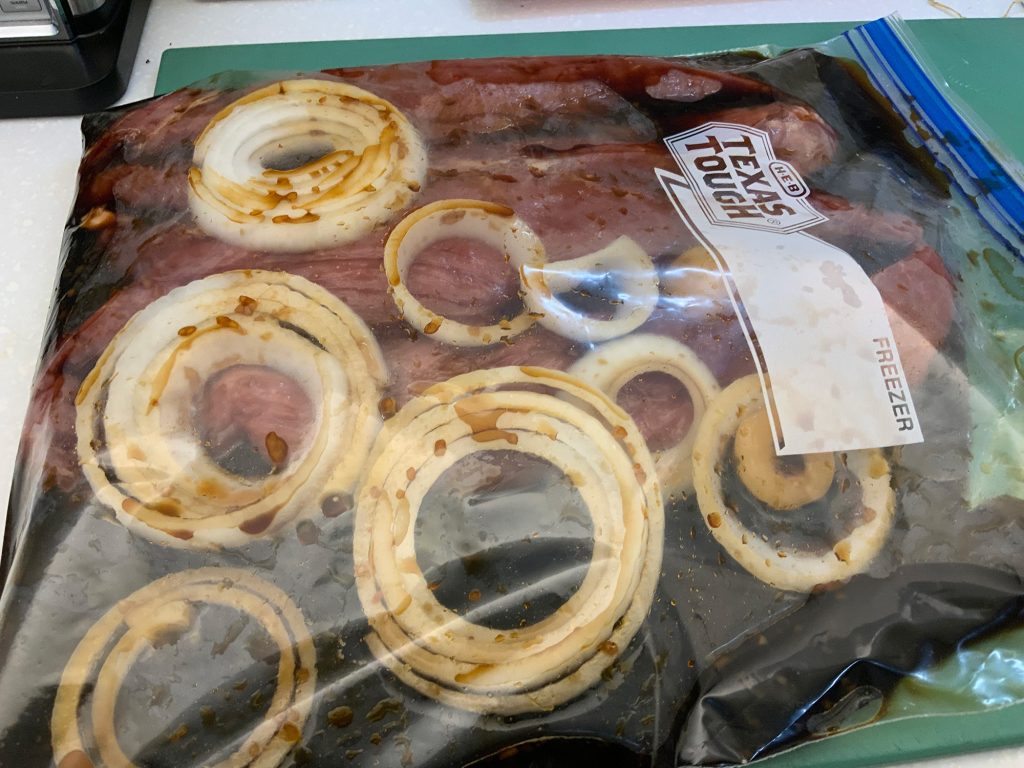 4
Remove tenderloins and onions from marinade and set aside. Strain and reserve the marinade.
5
In a medium saucepan, bring the marinade to a simmer and let it simmer for 5-10 minutes.
6
Preheat and clean your grill well to 425°. Place tenderloins on the grill and brush hot marinade. If you have used the brush more than once, re-simmer your sauce.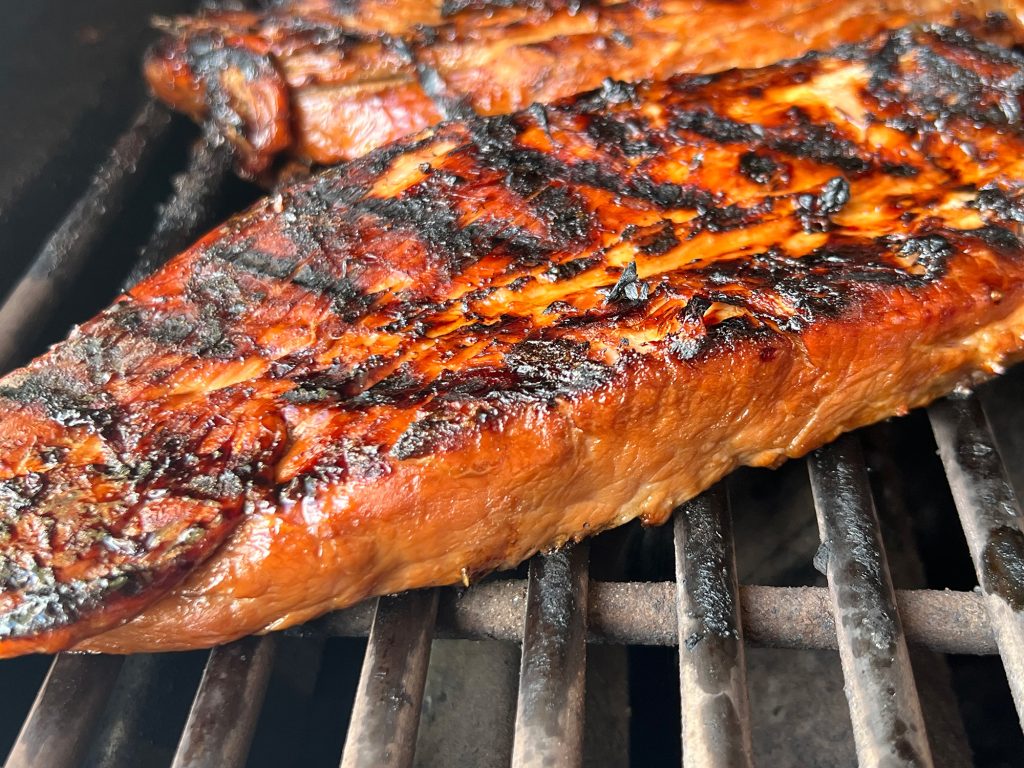 7
Place the onion rings on a medium heated flat griddle with a little peanut oil. Let cook down slightly. Flash with 1/4 pineapple juice, turning when needed until caramelized well. Move onions and any juice to bowl.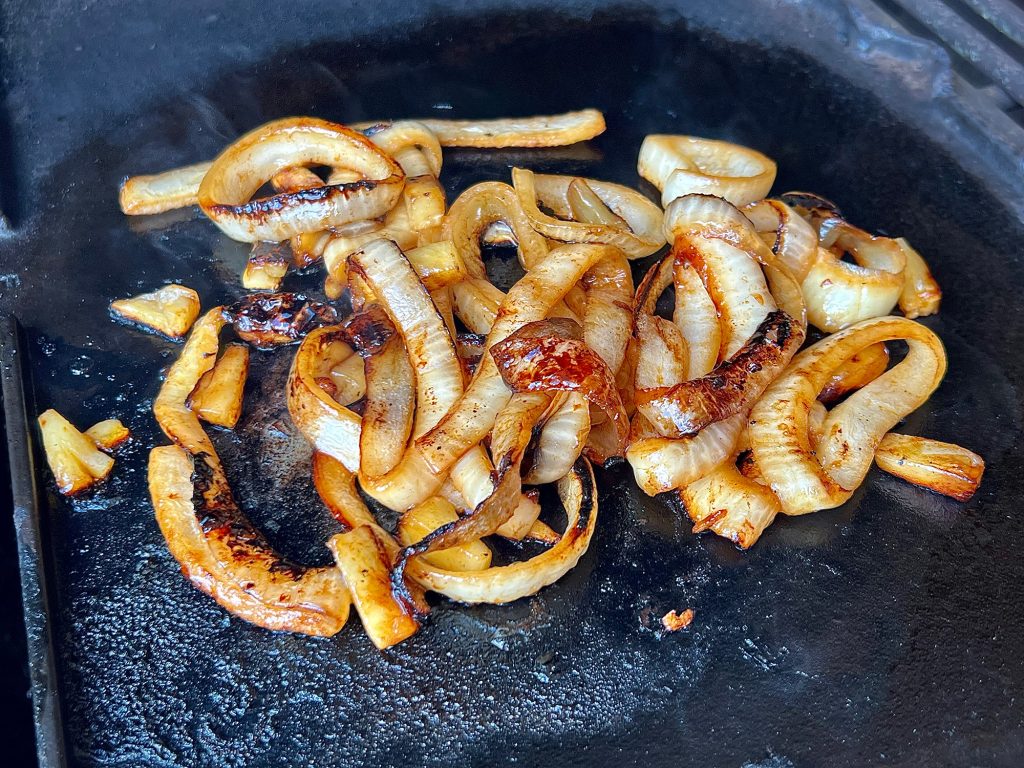 8
Place tenderloins, cut side up, grill about 3 minutes, rotate 90°, then another 3 minutes, then flip and do the same. Thickest part needs to be 143°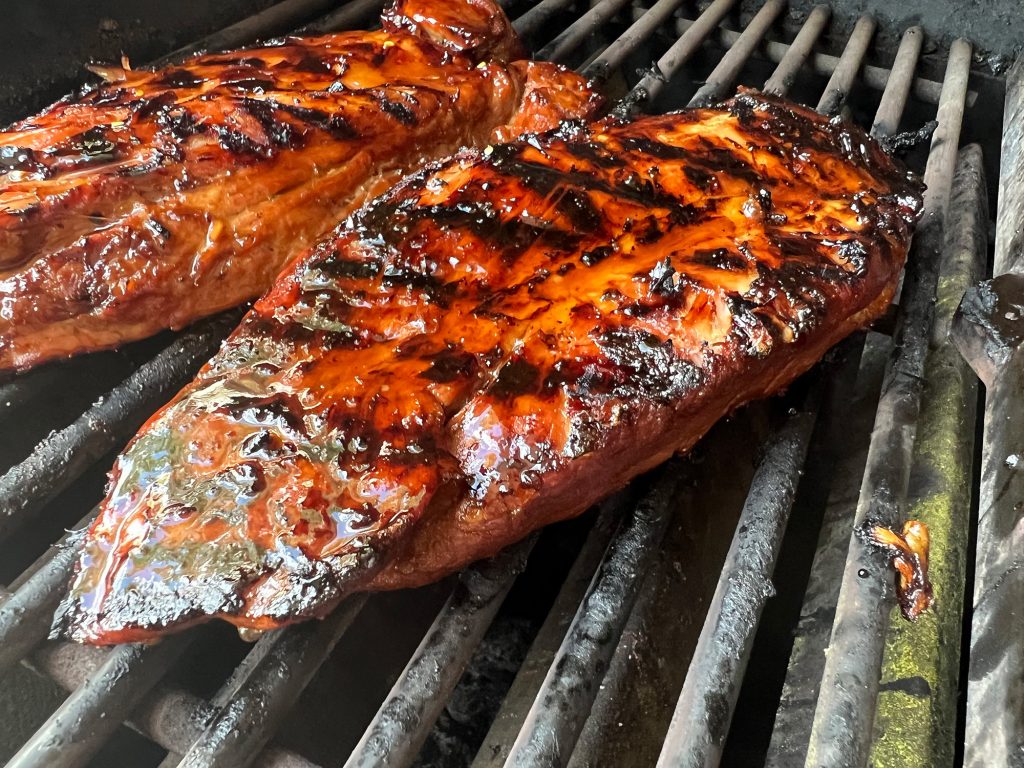 9
The last 3 minutes, mop with Orange Cayenne Sauce.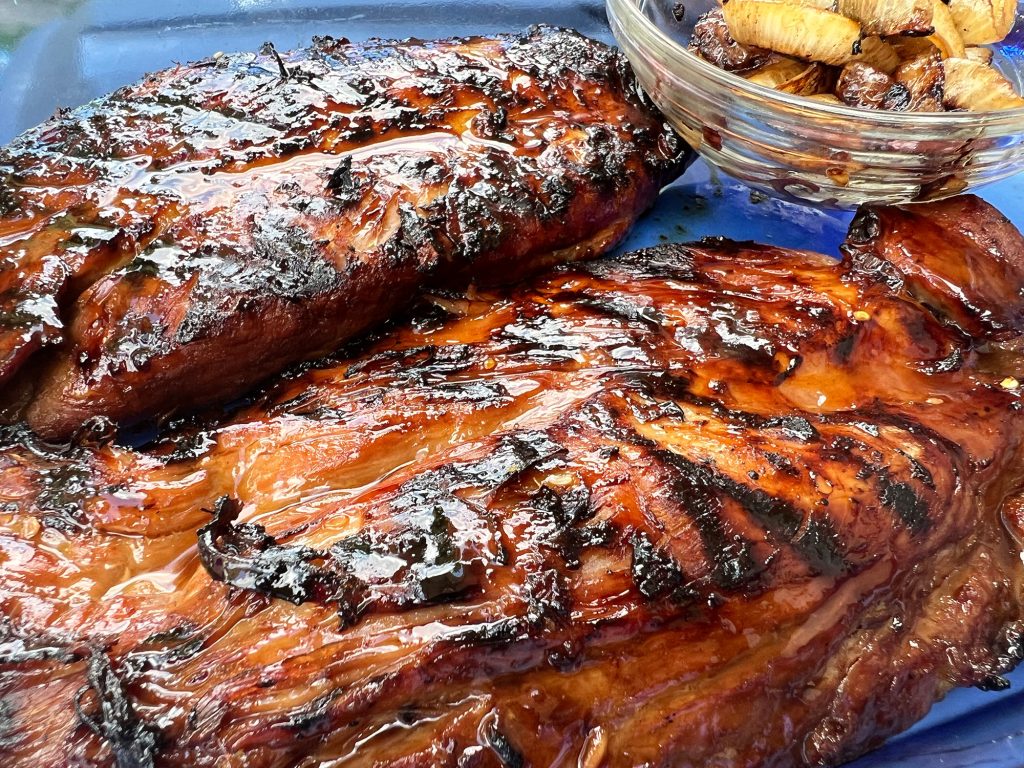 10
To plate place 1/3-1/2" sliced portions on plate, top with onions, sauce of choice and green scallions.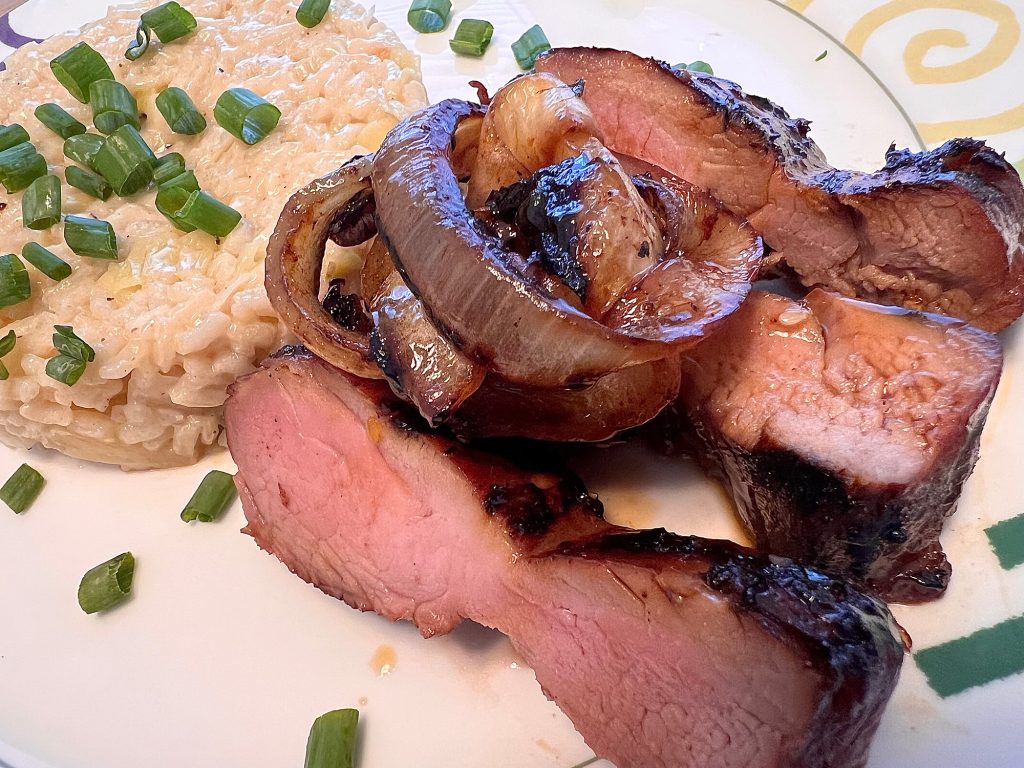 11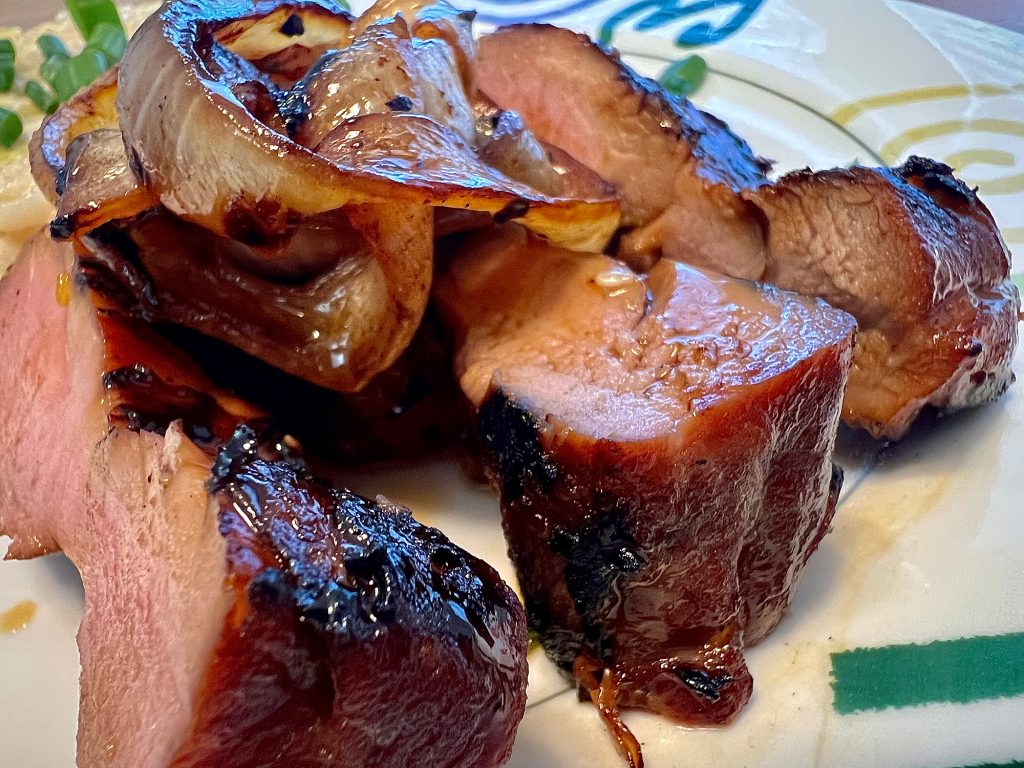 12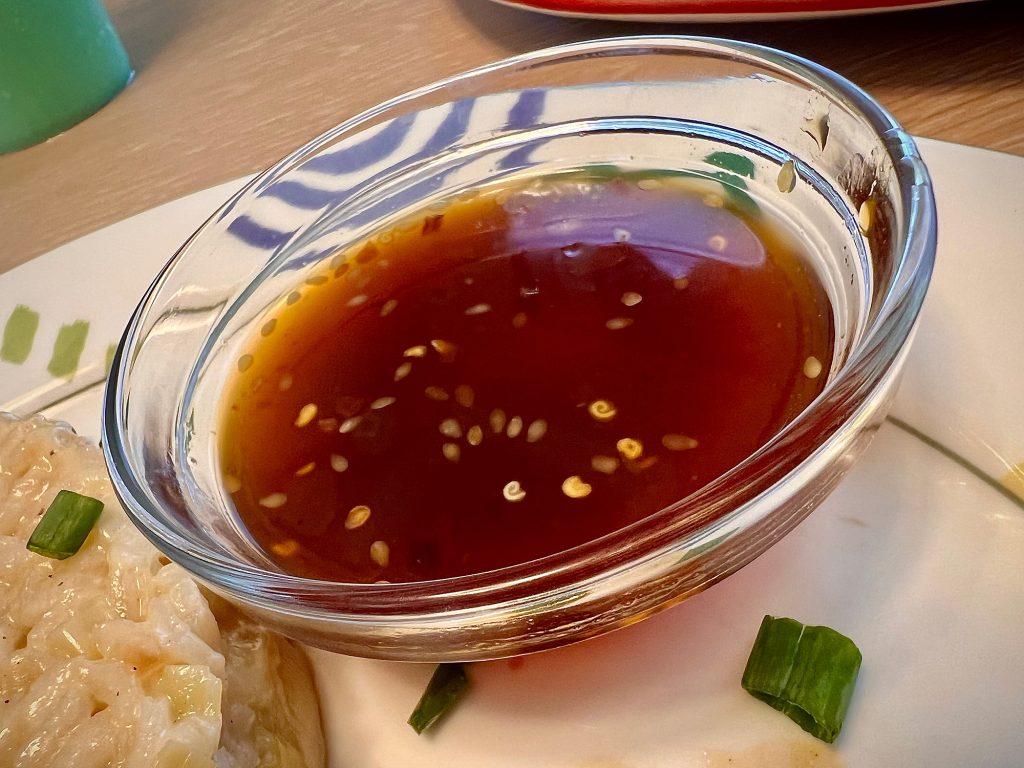 13
Pairs excellent with Pineapple Leek Risotto.